Penny your Personal Assistant will book your movie tickets, complete your shopping and be your friendly companion.
Just AskPenny to book your favourite movies
Just Click a pic and Do Your Shopping
Always here to listen and talk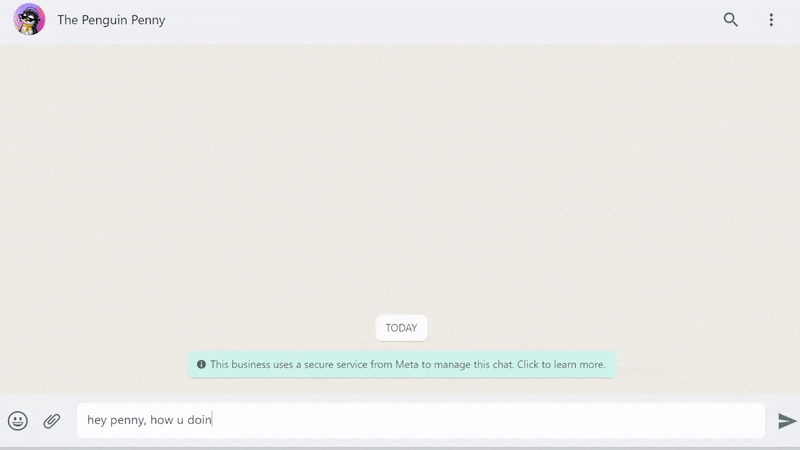 We Protect your personal information and keep your chats secure, With us, you can have peace of mind knowing that your privacy is our top priority.
Our product is designed to keep your valuable data and information safe and secure, so you don't have to worry about anything being compromised.
Our language-friendly product supports all languages, allowing you to communicate and express yourself in your preferred language without any limitations.
So why wait? Try Penny on WhatsApp now and experience the convenience of having all your communication and lifestyle needs in one adorable package!
Subscribe to our newsletter
to get all the updates and news about AskPenny.